10 gift ideas for the hiker on your list. Or for the camper, outsdoorsperson on your list as well.
The holiday season is the perfect time to surprise the hiker or backpacker on your list with a gift that will give them something to look forward to for many trips to come.
1. Darn Tough Marino Wool Socks
When you are hiking, you want to hike, not sit around tending to blisters. These Darn Tough Marino Wool Socks are made in the USA, unconditionally guaranteed for life and uncompromised comfort, fit and durability. I've been gifting these socks for over 20 years and they always bring a smile to the recipient.
Darn Tough Marino Wool Socks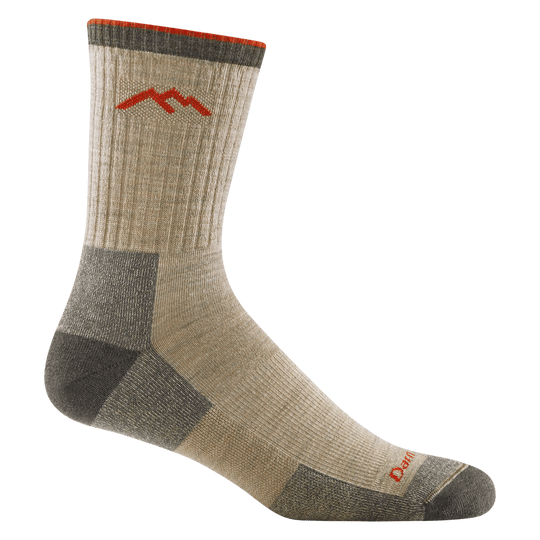 Made in the USA
Guaranteed for Life
Uncompromised Fit, Comfort and Durability
2. The Vagabond's Way by Rolf Potts
Rolf Potts' book Vagabonding has long been a staple in many a travelers' backpack. His new release, The Vagabond's Way, has 366 daily entries that allow you to focus on one thing per day. The book is meant to be read on a daily basis and not cover-to-cover. If you know any traveler who is a fan of the original Vagabonding book (or audio book), this is a must have addition to their library.
The Vagabond's Way by Rolf Potts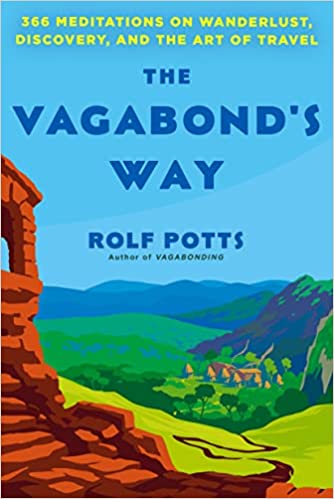 366 Meditations on Wanderlust, Discovery,
and the Art of Travel.
416 Pages
Published October 4, 2022
3. Hydro Flask Wide Mouth Bottle
No matter if your friend is an experienced camper or just a beginner, a good and trustworthy water flask is always needed. Add the fact that this one is isolated so that the water will stay fresh and cold, or your coffee hot and aromatic. A huge selection of colors is also a great feature so that you can customize this to your recipients' favorite colors. And in these post-pandemic times, where water fountains have been shut down in schools, the Hydro Flask has become the go-to way to keep kids hydrated during the school days. Pair it with a Hydro Flask Flex Straw Lid for even more convenience.
Hydro Flash 32oz Wide Mouth Bottle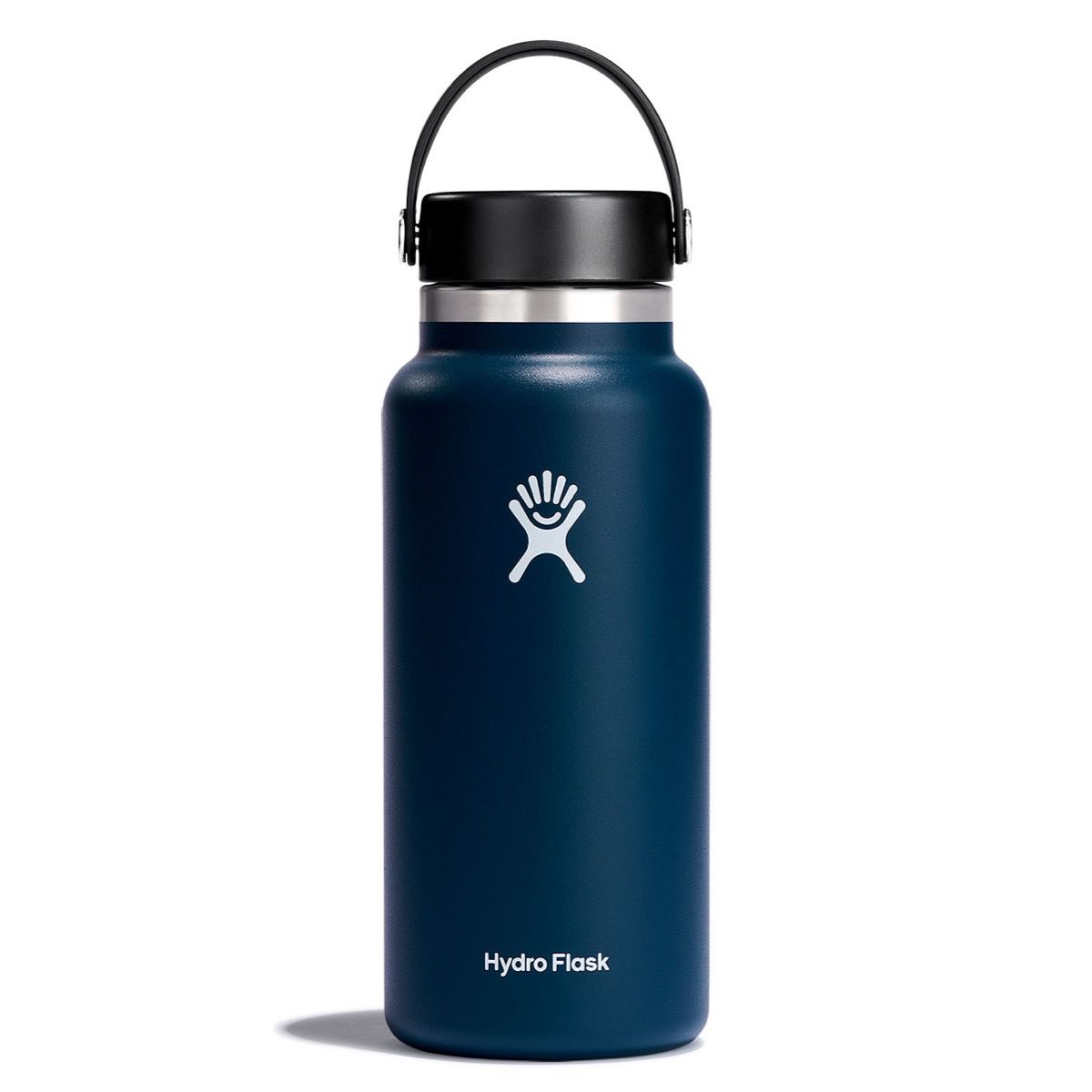 32oz Wide Mouth Bottle
Variety of colors
Leak Proof Flex Cap
Keeps cold beverages cold for 24 hours.
Keeps hot beverages hot for 12 hours.
4. Jetboil Flash Camping and Backpacking Stove Cooking System
The Jetboil Flash stove boils water in 100 seconds and is compatible with a ton of accessories like the coffee press and support for a skillet or pot. This is the all-in-one stove for making coffee, to boiling water for your dehydrated meal kit. Also one of my top choices for stashing in your prep kit for disaster preparedness.
Jetboil Flash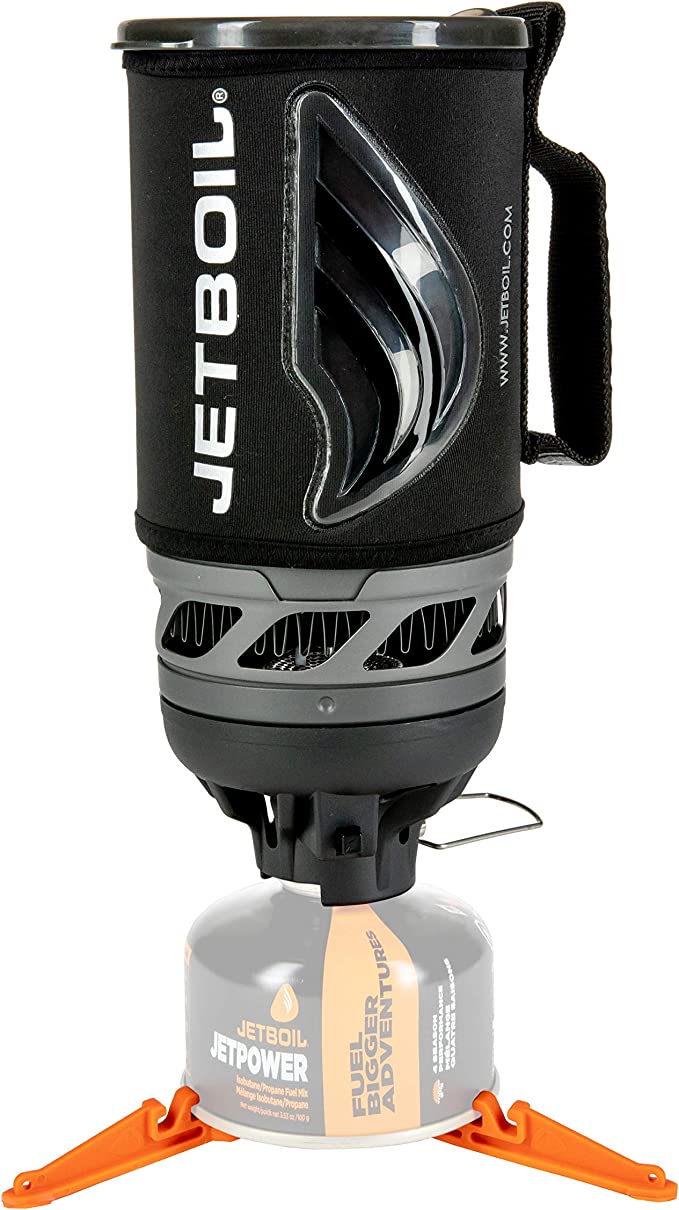 Camping and Backpacking Stove Cooking System
Boils water in 100 seconds
Weighs less than 1 pound
One Year Warranty
Easy to Pack and Carry
5. Gerber Bear Grylls Fire Starter
A top-notch compact fire starter with ferrocerium rod and metal striker. Also includes a lanyard and emergency whistle along with SOS instructions. Sure we all carry a lighter with us, but in an emergency situation, it is always great to have a backup.
Gerber Bear Grylls Fire Starter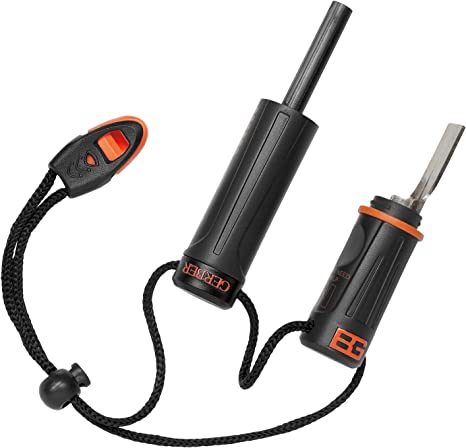 Ferrocerium rod and metal striker
Lanyard
SOS Instructions
Emergency Whistle
6. Bikepacking: Exploring the Roads Less Cycled
For the bikepacking adventurer on your list, you can't go wrong with the book Bikepacking: Exploring the Roads Less Cycled. Bikepacking has been trending for a couple of years and a natural crossover for the hiker/backpacker. Give your adventurer the gift of exploration with this new release. As a bonus, you can also add Lonely Planet's Epic Bike Rides of the Americas Volume 1.
7. Spyderco Tenacious Lightweight Folding Utility Pocket Knife
A great pocket knife for the new hiker/backpacker or the fearless office warrior attacking his pile of Amazon boxes. This is a pocket-friendly knife with a 4-way pocket clip. The blade locks into place and the spine provides slip-proof confidence in use. I've been carrying this knife daily for almost 10 years.
Spyderco Tenacious Knife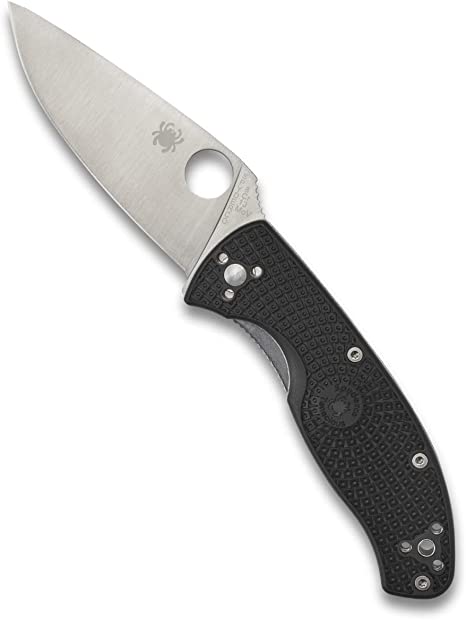 Lightweight Folding Utility Pocket Knife
3.39″ Steel Blade
Fiberglass Reinforced Nylon Handle
Tenacious Liner Lock
8. Tortuga 45L Setout Travel Backpack
Most hikers and backpackers not only spend their time in nature, but traveling by plane, train, bus or automobile. The Tortugua 45L Setout Travel Backpack will fit in the overhead bin or give you the space you need on the trail for a multi-day trip. This isn't a true hiking backpack, but the open space gives you everything you need to go from office to campsite and anything in between. There is also a 45L version if you need the extra space.
Tortuga 45L Setout Travel Backpack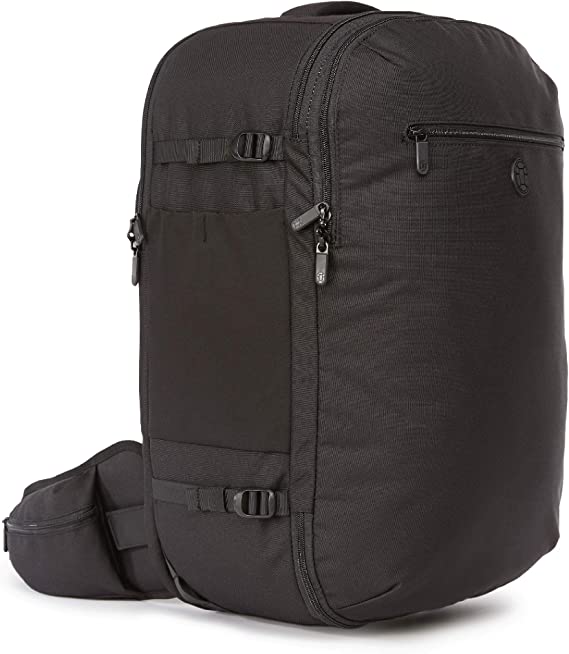 35L or 45L capacity
Packs like a suitcase, carries like a backpack
Laptop protection
Carry a weeks worth of clothes
9. Apple Watch Ultra
Apple has finally made an Apple Watch geared towards the outdoorsmen among us, or those who just crave for adventure. A rugged titanium case with multi-day charge capability enhanced GPS capabilites with Backtrack to reverse your path. And a security siren that can be heard up to 600 feet away.
Apple Watch Ultra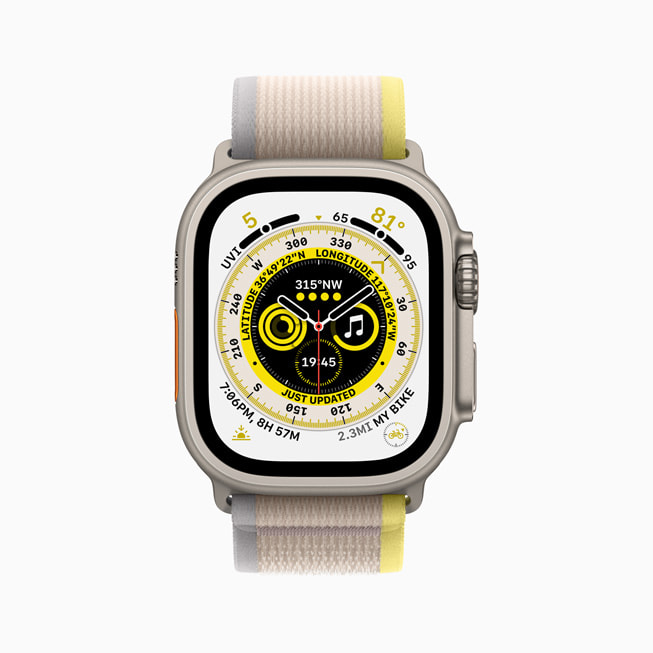 49mm Titanium Case
Sapphire Front Crystal
Enhance GPS Capabilities
Water certified to WR100
10. GoPro Hero11 Black
The best part of your adventure is recording some footage to enjoy later. GoPro Hero11 Black storms on the scene with a huge 11/1.9″ image sensor allowing to record video at 5.3K60 or 27MP Photos. HyperSmooth 5.0 Stabilization and built-in horizon lock to make sure everything your record is buttery smooth. And the new image sensor allows you take your video or recording and export it to fit your preferred social channel.
GoPro Hero11 Black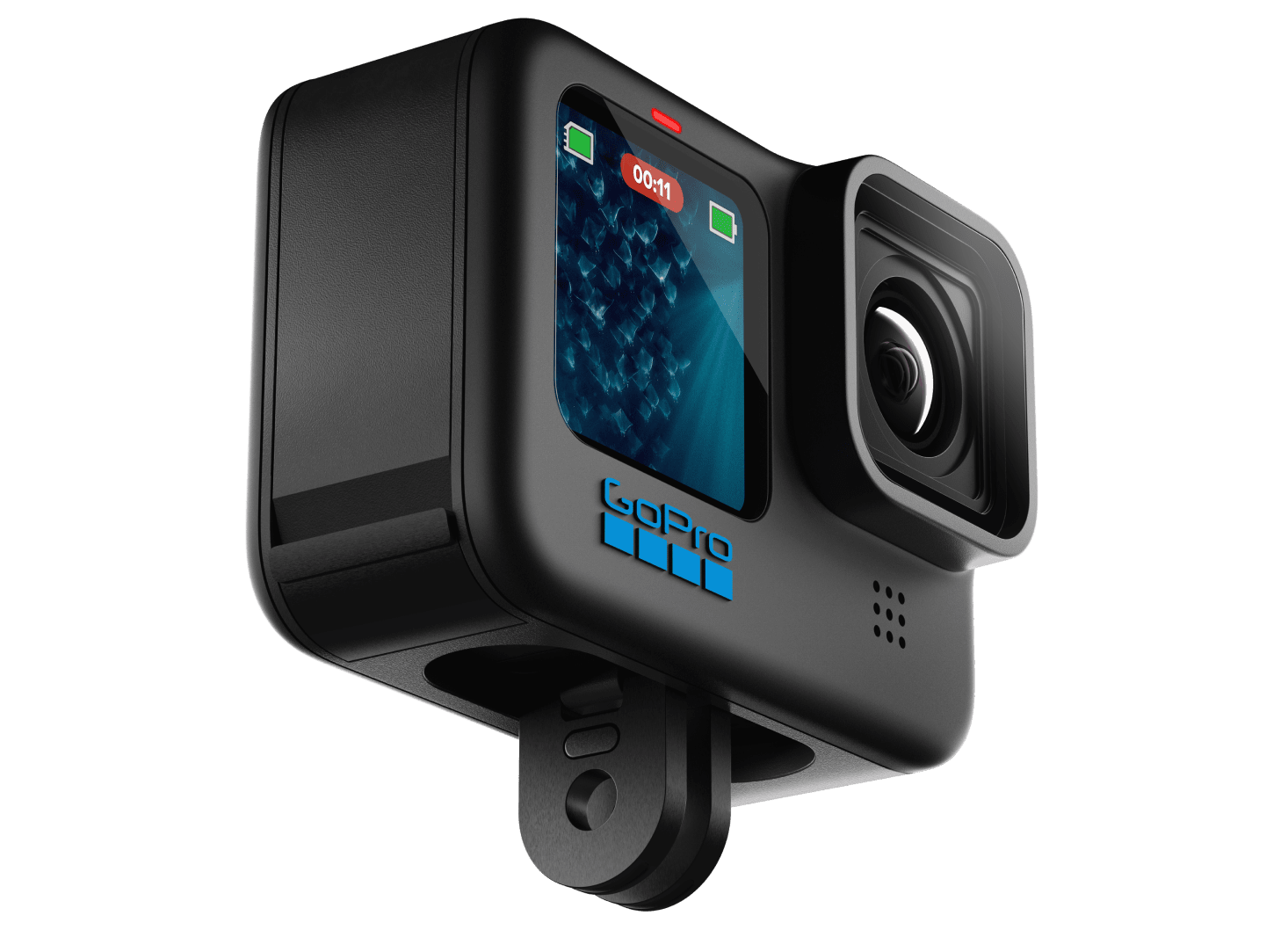 Action Camera
11/1.9″ Image Sensor
5.3K60 Video
27MP Photo
HyperSmooth 5.0 Stabilization
As a bonus, pair it with the new Volta grip for extended battery life, a convenient tripod, remote or handle.
GoPro Volta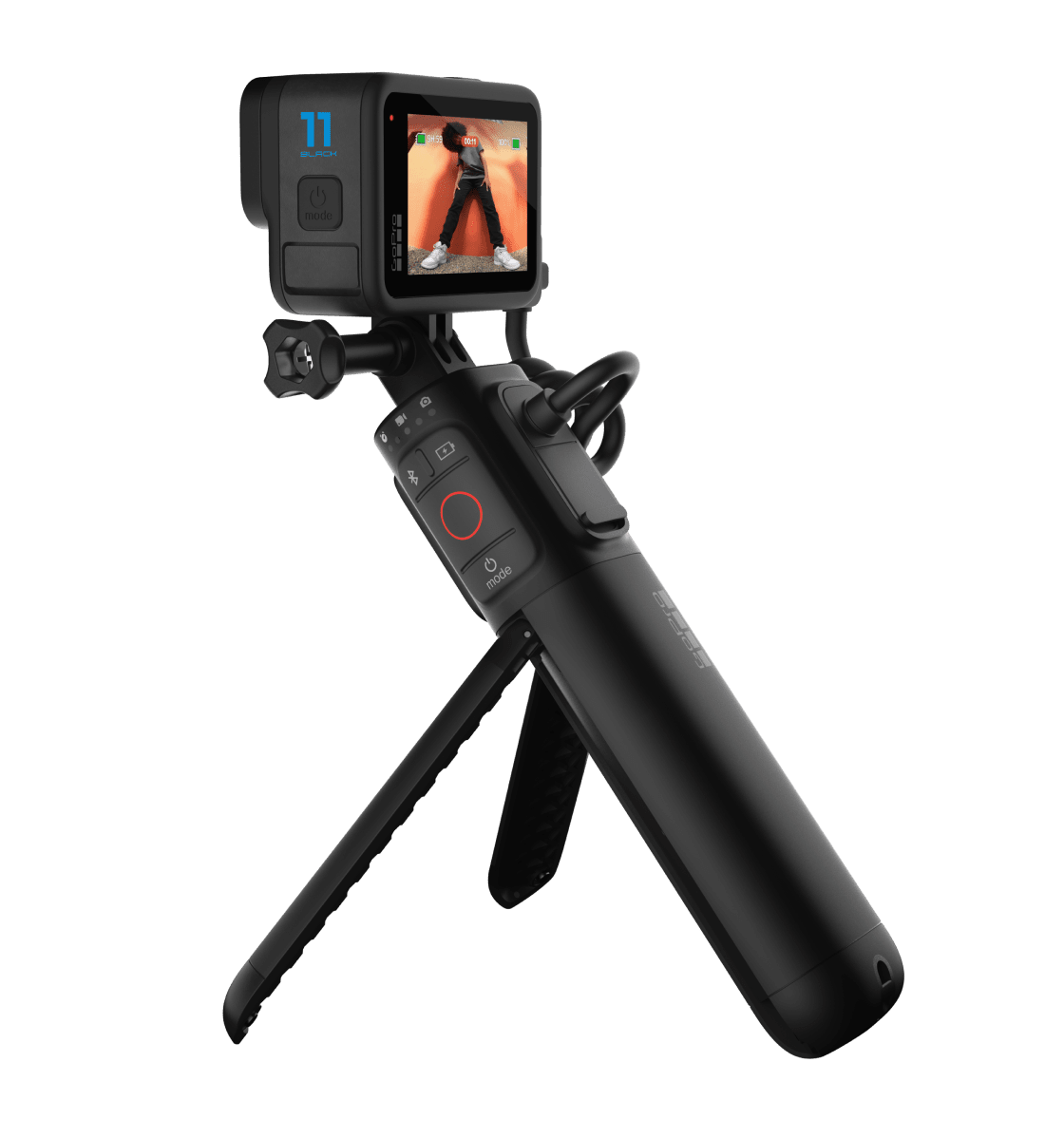 Grip, Tripod and Remote Control with extended battery.
Built-in battery provides over four hours of 5.3K/30 recording time
Integrated camera buttons for easy one-handed control
Built-in tripod legs
Wirelessly controls camera from up to 98 ft
This post contains affiliate links. As an Amazon Associate, we earn a commission from qualifying purchases. This Does Not Impact the price you pay at Amazon.