Spice up your summertime outdoor gatherings and add a burst of flavor to your 4th of July celebrations with my homemade spicy Southwest BBQ Rub that is so versatile, you can also use it as a taco seasoning. As the temperatures rise and the summer holiday season approaches, there's no better way to infuse your favorite tacos and BBQ dishes with authentic, mouthwatering taste. My homemade seasoning blend, featuring a tantalizing combination of cayenne pepper, chipotle pepper, Mexican oregano, and other aromatic spices, will turn your low and slow BBQ or tacos into smoky, spicy masterpieces. Get ready to impress your family and friends with this homemade creation that perfectly capture the essence of summertime festivities!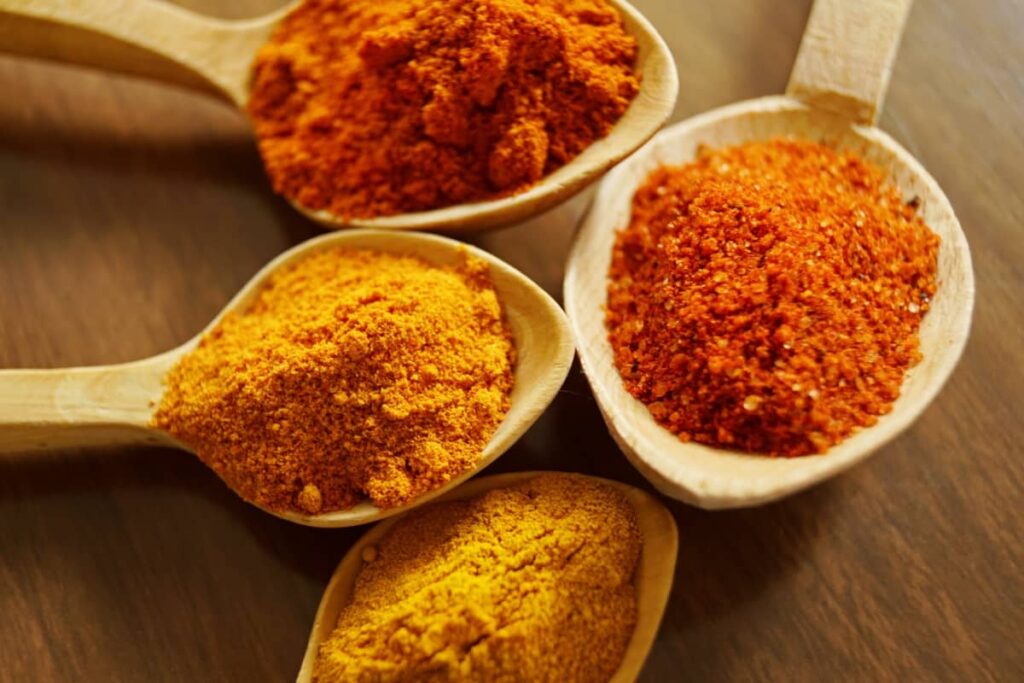 Spicy Southwest BBQ Rub
I primarily use this as a rub for barbecue on pork butts and Tri-tip. You can use it with a mustard or olive oil binder and liberally coat the meat. Let it sit for at least an hour before throwing it on the smoker, but I like to let it rest overnight. Then smoke your cut of meat in your usual manner. Works great for making pulled pork tacos or spicy pulled pork sliders or sandwiches with some Georgia mustard or Carolina style with nice spoonful of coleslaw on top.
Spicy Southwest Taco Seasoning
To use this as taco seasoning, mix about 2 tablespoons per pound of meat. With cooked ground beef or chicken, mix with 1/3 cup of water and simmer until thickened, just like the good old fashioned yellow packaged taco seasoning from your grocery store. Spoon into shells or tortillas with your choice of additional ingredients.
Alternative Uses
A couple months ago, my wife surprised me with a Blackstone Griddle and I've been diving into all sorts new cooking options. One of our frequent meals is street tacos. I'll slice up some flank steak and then mix with meat with some olive oil and this rub. I'll let it marinate for a couple of hours and then throw it on the griddle. While it is cooking, warm up some corn tortillas (also on the griddle). Garnish with some finely diced white onion, cilantro, cotija cheese (optional) and a squeeze of lime juice for street tacos.
Need an appetizer? Take a block of Philly Cream Cheese, lightly brush it with olive oil cover it with the rub and smoke it at 180-200 degrees for 1.5-2 hours. Serve with tortilla chips.
Need a quick chip or veggie dip? Take 8 ounces of sour cream and mix with 2 tablespoons of this rub and a squeeze of lime slice (if you have them). Mix well and serve with tortilla chips or fresh snacking veggies like carrot slices, green pepper slices, celery and cherry tomatoes.
You can also mix this up with your cream cheese for stuffing jalapeño poppers for a little added kick. Or as a seasoning for steak and chicken on the grill to give it just a little kick.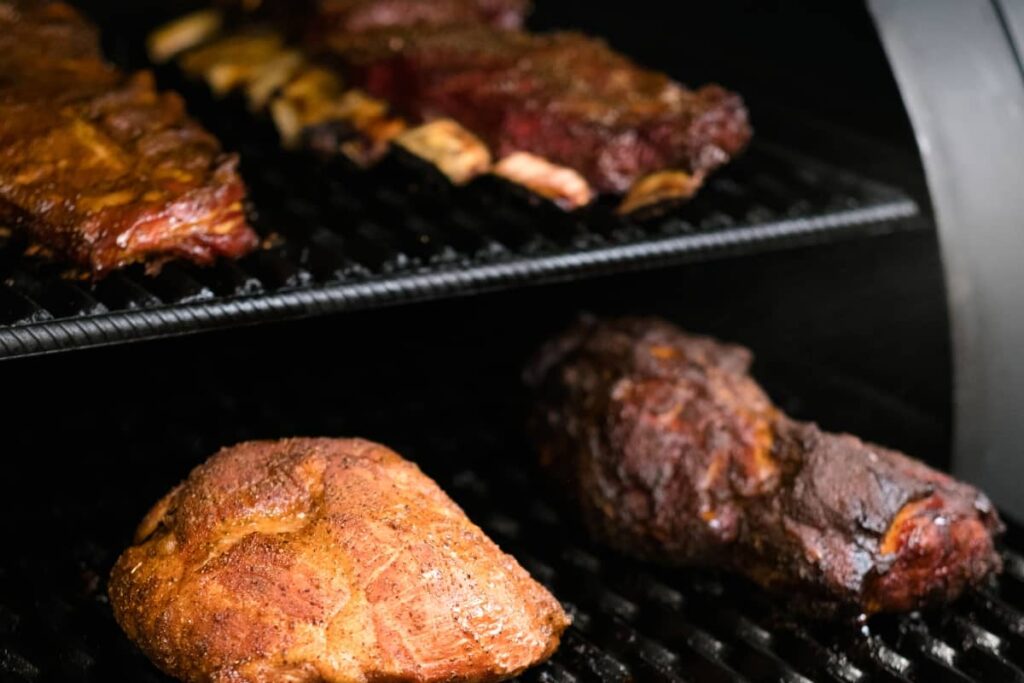 Spicy Southwestern BBQ Rub Recipe
Without further ado, here is my recipe. This will make about 3/4 cup in total and it stores very well in a spice container or glass jar.
Spicy Southwest BBQ Rub Recipe
In a bowl, combine all the ingredients thoroughly until well mixed. Store the barbecue rub in an airtight container or spice jar. You can always adjust the quantities of each ingredient to suit your personal taste preferences. If cayenne is a little too spicy for you, regular chili powder works just fine and tames the heat a little bit.
Enjoy and have a great 4th of July holiday.