When it comes to pork (grilled or BBQ), there is barbecue sauce and then there is Georgia Mustard – commonly used in the Appalachians and southeastern states, but not as popular throughout the rest of the country. It goes very well with just about any kind of sausage, as well as pulled-pork sandwiches, ribs and as a glaze for ham.
Georgia Mustard Recipe
1/2 cup Mustard (stay simple, I used French's Yellow)
3/4 cup Honey
1/4 cup Distilled White Vinegar
1/2 tablespoon Kosher Salt (or 1/4 tablespoon table salt)
1 teaspoon Pepper
1/2 Medium White or Red Onion diced (about a cup)
few dashes Hot Sauce to taste
Cooking Instructions
Combine the mustard, honey, and vinegar in a saucepan over medium heat and whisk until smooth. Add the salt, pepper, onion and hot sauce. Simmer for 5-10 minutes, stirring occasionally. Let cool before serving.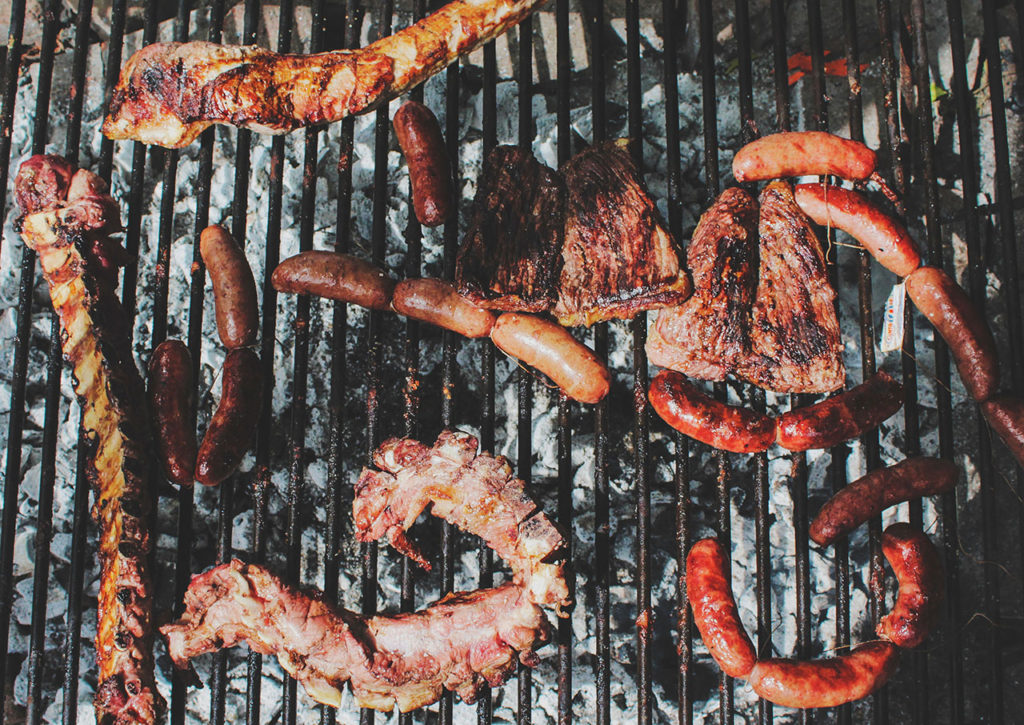 Like I said, it goes well with a lot of BBQ, especially pork. I usually use it as a finishing baste and dipping sauce for hot links and as a wet rub & finishing sauce for pork butts.