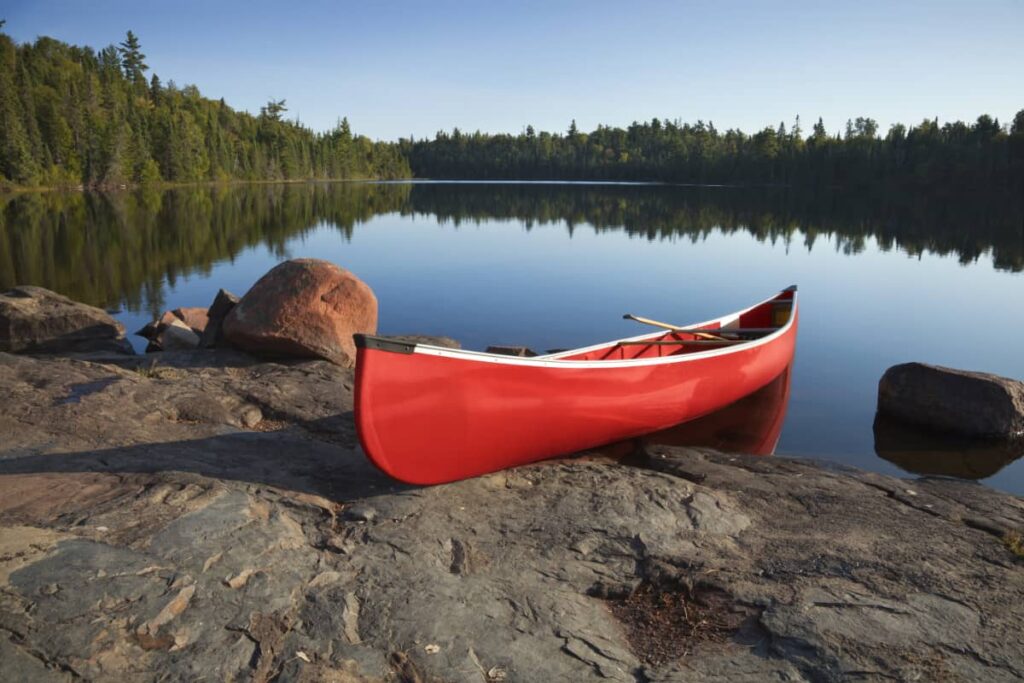 Canoes have been a vital mode of water transportation for centuries, serving as vessels for exploration, trade, and recreation. In this comprehensive guide, we will delve into the world of canoes, exploring their origins, construction, significance, and much more. We'll address common questions such as whether they are considered boats, how they float, and why they come in various sizes and shapes. You might also be interested in my previous article 8 Quick Canoe Tips.
Are Canoes Boats?
When pondering whether canoes are boats, the answer is a resounding yes. Canoes fall under the category of small watercraft that are designed for human propulsion, much like kayaks and rowboats. These vessels have a characteristic elongated shape and are typically open at the top, allowing passengers to sit or kneel as they paddle. Canoes serve a wide range of purposes, from leisurely paddling on calm lakes to navigating swift-moving rivers and even traversing rough seas. Their versatility makes them a beloved choice for water enthusiasts worldwide.
How Do Canoes Float?
Canoes are expertly designed to float effortlessly on water, thanks to a combination of factors. Firstly, they are constructed using materials that are buoyant, such as wood, aluminum, fiberglass, or plastic. These materials displace water, allowing the canoe to stay afloat.
Secondly, the shape of a canoe plays a crucial role in its buoyancy. They are typically longer and narrower than most boats, which increases their stability in the water. This design allows the canoe to cut through the water efficiently, rather than plowing through it. The curved hull of a canoe also helps distribute the weight of passengers and cargo evenly, preventing it from capsizing.
Additionally, the way a canoe is loaded and balanced also affects its floating ability. Properly distributing weight inside the craft ensures that it maintains equilibrium on the water's surface. It's essential to keep the center of gravity low and evenly distribute weight to avoid tipping.
In essence, the combination of buoyant materials, streamlined design, and proper weight distribution allows canoes to float gracefully and provide a stable platform for various activities.
How Are Canoes Made?
The construction of canoes has evolved over the centuries, with different cultures and eras employing various materials and techniques. Here, we'll explore the most common methods used in modern canoe manufacturing.
Wood: Traditional wooden canoes are often crafted using cedar, birch, or other lightweight yet durable woods. These are constructed by hand, with each wooden strip carefully shaped and fitted together. Modern wooden canoes may also incorporate fiberglass or epoxy for added strength and durability.
Aluminum: Aluminum canoes are popular for their lightweight nature and durability. These are typically made by shaping aluminum sheets into the desired hull shape and welding the seams. They are known for their ruggedness and resistance to damage from rocks or rough waters.
Fiberglass: Fiberglass canoes are made by layering fiberglass cloth and epoxy resin over a mold to create the canoe's shape. This construction method results in a lightweight and strong canoe that is less susceptible to damage than wooden ones.
Plastic: Rotomolded plastic canoes are known for their affordability and durability. In this process, plastic pellets are heated and rotated within a mold to create the shape. The resulting canoe is sturdy and relatively low-maintenance, making it an excellent choice for beginners and rental fleets.
Composite Materials: Some canoes are crafted from composite materials, such as carbon fiber or Kevlar, which provide an optimal balance between strength and weight. These are often favored by serious paddlers due to their high performance and lightweight design.
Regardless of the material used, canoes undergo meticulous quality control to ensure they meet safety and performance standards. Once the hull is constructed, additional components like seats, thwarts, and gunwales are added to complete the canoe. The finishing touches may include painting, varnishing, or adding decals to enhance the appearance and protect it from the elements.
Modern canoes are designed to be strong, lightweight, and suited to a wide range of water activities.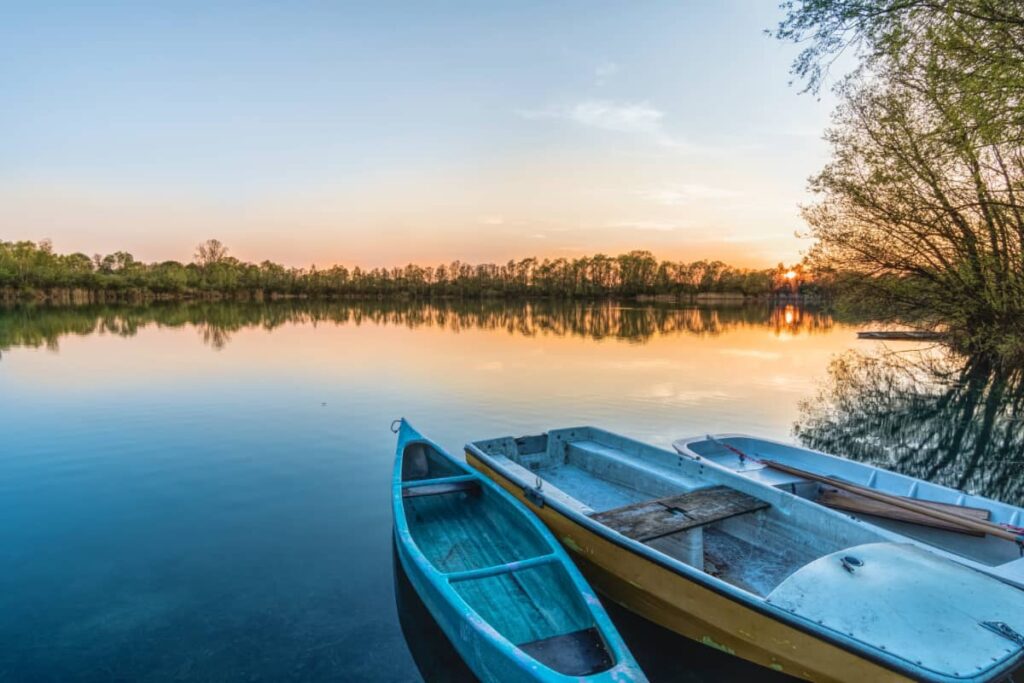 What Do Canoes Look Like?
Canoes come in various shapes and sizes, each designed for specific purposes and water conditions. While there are many variations, some common features and designs stand out.
Traditional Style: This classic design features an open-top hull with a pointed bow and stern. They often have a shallow arch bottom and are characterized by their symmetrical shape. They are well-suited for calm waters and recreational paddling.
Whitewater Style: Designed for navigating turbulent rivers and rapids, whitewater canoes are shorter and wider than traditional canoes. They typically have more rocker, which means their keel is curved, allowing for greater maneuverability.
Touring Style: Touring canoes are longer and narrower than traditional canoes, with a deeper hull and increased capacity for gear storage. They are designed for extended trips on lakes and rivers, offering stability and efficiency for covering long distances.
Racing Style: These are built for speed and competition. They are typically long, narrow, and incredibly lightweight, designed to cut through the water with minimal resistance.
Solo Canoe: As the name suggests, solo canoes are designed for paddling by a single person. They often feature a central seating position, making them easier to control and maneuver alone.
Hybrid: Some modern canoes combine elements of canoes and kayaks, featuring a partially enclosed cockpit and a paddle with double blades. These hybrids offer the best of both worlds, with the versatility of a canoe and the maneuverability of a kayak.
Inflatable: Inflatable canoes are portable and easy to store. They are typically made of durable materials and can be inflated for use and deflated for transport.
Each type has its advantages and is designed to excel in specific conditions or activities. Choosing the right style depends on your intended use, skill level, and personal preferences.
How Old Are Canoes?
Canoes have a rich and ancient history, dating back thousands of years. These vessels were among the earliest forms of water transportation developed by humans. The exact timeline of canoe development is challenging to pinpoint, but archaeological evidence suggests that they have been in use for at least 8,000 to 10,000 years.
Some of the earliest known canoes were crafted by indigenous peoples around the world. For example, Native American tribes, such as the Chippewa, Ojibwa, and Algonquin, used birch bark canoes in North America. These lightweight and versatile canoes were vital for travel, fishing, and trade in the region's numerous waterways.
In other parts of the world, various cultures independently developed their own designs. The indigenous people of the Pacific Islands created outrigger canoes, which featured a stabilizing float on one side for stability. These canoes were used for long-distance voyages and played a significant role in the exploration of the Pacific.
In Africa, dugout canoes carved from single tree trunks have a history dating back thousands of years. These canoes, known for their durability and versatility, were used for transportation, fishing, and trade along rivers and waterways across the continent. The design of these dugout canoes varied depending on the local resources and the specific needs of the communities that crafted them.
Meanwhile, in Scandinavia and Northern Europe, early settlers used logboats, which were large, hollowed-out logs, for navigating rivers and lakes. These logboats served as essential tools for transportation and trade during a time when roads and bridges were limited.
The indigenous peoples of the Amazon rainforest in South America also have a long history of using canoes, which were crafted from the trunks of massive trees like the ceiba tree. These canoes were central to their way of life, enabling them to travel through the dense rainforest and fish in the Amazon's intricate network of waterways.
Canoes played a crucial role in the exploration and expansion of civilizations. For example, during the European exploration of the Americas in the 15th and 16th centuries, canoes were instrumental in reaching and exploring new territories. European settlers adapted and incorporated indigenous designs into their own watercraft, which further contributed to the evolution of canoe technology.
As the years passed, canoe design continued to evolve, with innovations in materials and construction methods. From birch bark and wood to aluminum, fiberglass, and plastic, the materials used in canoe construction have diversified, leading to a wide range of canoe types suited to various purposes.
Today, canoes are not only appreciated for their historical significance but also for their recreational and practical uses. They continue to be a symbol of human ingenuity and adaptability, connecting us to our ancient ancestors who first ventured out onto the water in these remarkable vessels.
Why Are Canoes Important?
Canoes hold a significant place in human history and continue to be important for various reasons. Let's explore the multiple facets of their importance:
Transportation: Throughout history, canoes have been indispensable for transportation. They allowed people to navigate waterways efficiently, enabling trade, exploration, and the movement of goods and people. In many remote or water-rich regions, canoes remain a primary mode of transportation.
Exploration: Canoes played a pivotal role in the exploration of new lands. Early European explorers, such as Jacques Cartier and Samuel de Champlain, used canoes to traverse North America's vast network of rivers and lakes, opening up new frontiers.
Indigenous Culture: Canoes are deeply rooted in the cultures and traditions of indigenous peoples around the world. They are often central to ceremonies, rituals, and storytelling, preserving and passing down cultural heritage from generation to generation.
Recreation: Canoes offer countless recreational opportunities. People use them for leisurely paddling on calm lakes, thrilling whitewater adventures, and extended wilderness trips. Canoeing provides a connection to nature and an opportunity to unplug and relax.
Conservation: Canoes provide a non-intrusive way to access and study ecosystems, making them valuable tools for scientific research and conservation efforts. Researchers and wildlife enthusiasts use canoes to observe and protect natural habitats.
Outdoor Education: Canoeing is a popular outdoor education activity, teaching valuable skills such as teamwork, navigation, and environmental awareness. Many youth organizations and schools incorporate canoeing into their programs.
Sports and Competitions: Canoeing is a competitive sport in various forms, including sprint, slalom, and marathon racing. The Olympics feature canoeing events, showcasing the athleticism and skill required in the sport.
Wilderness Access: Canoes provide access to remote and pristine wilderness areas that are otherwise difficult to reach. This access allows people to appreciate the beauty of untouched natural landscapes and fosters a sense of stewardship.
Meditation and Wellness: Paddling a canoe can be a meditative and therapeutic experience. It allows individuals to connect with the water, relax their minds, and find solace in the tranquility of nature.
Cultural Exchange: Canoes have the power to bring people together across cultures and backgrounds. Paddling together fosters understanding, friendship, and cultural exchange, promoting unity and diversity.
Canoes are much more than just boats. They are vessels of history, culture, and recreation. Their versatility and enduring significance make them a cherished part of our global heritage.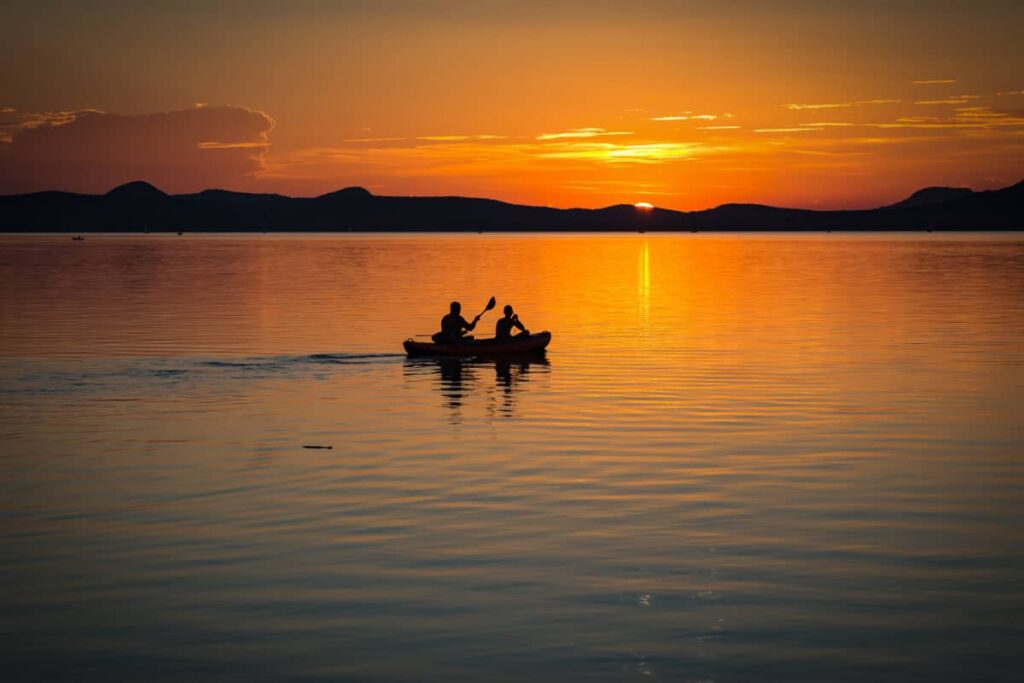 Why Do Canoes Vary In Size And Shape?
The variation in canoe size and shape is a result of the diverse needs and environments they are designed to navigate. Here are some key factors that influence the size and shape of canoes:
Purpose: Canoes are tailored to specific purposes. For example, canoes designed for whitewater paddling are shorter and wider to provide stability and maneuverability in turbulent waters. In contrast, touring canoes are longer and narrower, optimized for covering long distances efficiently on calm lakes and rivers.
Water Conditions: The type of water a canoe is intended for greatly influences its design. Canoes built for open water, such as large lakes or coastal regions, are typically longer with a pointed bow to cut through waves. Canoes for narrow rivers may have a more rounded hull for better maneuverability.
Capacity: Canoes vary in their passenger and cargo-carrying capacities. Larger canoes can accommodate more people and gear, making them suitable for extended trips and group outings, while smaller canoes are ideal for solo adventurers or couples.
Stability vs. Speed: The width of a canoe's hull plays a crucial role in its stability and speed. Wider canoes offer greater stability, making them suitable for beginners and recreational paddlers. Narrower canoes sacrifice some stability for increased speed, making them preferred by experienced paddlers and racers.
Hull Shape: The shape of a canoe's hull determines how it interacts with water. Flat-bottomed canoes provide stability and are often found in recreational and fishing canoes. Rounded hulls enhance speed and maneuverability but may require more skill to paddle.
Materials: The choice of materials in constructing a canoe can impact its size and shape. Traditional wooden canoes often have symmetrical designs, while modern materials like fiberglass and plastic allow for more diverse shapes and designs.
Regional Influences: Canoe design has been influenced by the geographical and cultural preferences of different regions. Indigenous communities often crafted canoes suited to their specific needs and local resources, resulting in a wide array of designs worldwide.
Paddler Preference: Ultimately, personal preference plays a significant role in choosing a canoe. Paddlers select canoes that align with their skill level, intended use, and the type of experiences they seek on the water.
The variation in canoe size and shape is a testament to their adaptability and versatility. Designers have honed their craft over centuries, creating vessels that excel in diverse water conditions and serve a wide range of purposes, ensuring that there is a perfect canoe for every adventure.
Why Are Canoes Shaped The Way They Are?
The unique shape of canoes is a result of careful design considerations aimed at optimizing their performance in different water conditions and for various purposes. Let's explore why canoes are shaped the way they are:
Hydrodynamics: Canoe hulls are designed to interact efficiently with water. Their shape allows them to glide smoothly through the water while minimizing resistance. The pointed bow and stern of most canoes help reduce drag, allowing the canoe to move forward with less effort.
Stability: The width and shape of a canoe's hull determine its stability on the water. Wider canoes with flatter bottoms offer greater initial stability, making them suitable for beginners and recreational use. In contrast, narrower canoes with rounded hulls prioritize secondary stability, which is crucial for more experienced paddlers in rougher waters.
Maneuverability: Canoe design considers how easily the vessel can be steered and turned. Canoes designed for whitewater or river paddling often have a rounded hull with more rocker, which allows for quick and precise maneuvering. On the other hand, canoes designed for straight-line tracking in calm waters have less rocker and a flatter bottom.
Buoyancy and Weight Distribution: The shape of a canoe's hull affects its buoyancy and how it carries weight. Canoes are designed to evenly distribute the weight of passengers and cargo to maintain balance. This design ensures that the canoe remains stable and doesn't tip over when loaded.
Cargo Capacity: The shape and size of a canoe's hull also determine its cargo capacity. Touring canoes, for example, have larger hulls and increased storage space to accommodate gear for extended trips. Whitewater canoes, designed for shorter excursions, have smaller cargo capacities.
Wind Resistance: Canoe design accounts for wind resistance, especially when paddling on open water. Those with higher sides can be more affected by wind, making it important to choose the right design for the intended paddling conditions.
Weight and Materials: The materials used to construct canoes influence their shape. Lightweight materials, such as fiberglass and Kevlar, allow for sleeker, more streamlined designs. Heavier materials like aluminum may result in canoes with broader hulls to compensate for added weight.
Historical and Cultural Factors: Cultural traditions and historical practices have also shaped design. Indigenous peoples around the world developed unique canoe designs suited to their specific needs and available materials, resulting in a rich diversity of shapes and styles.
Recreational and Competitive Use: Canoe design caters to various recreational and competitive activities. Racing canoes prioritize speed and streamlined shapes, while recreational canoes emphasize stability and ease of use for leisurely paddling.
Paddler Experience: Finally, the design of a canoe takes into account the experience and skill level of the paddler. Novice paddlers benefit from more stable designs, while experienced paddlers may prefer canoes that challenge their skills and offer greater maneuverability.
The shape of canoes is a product of careful consideration of factors like hydrodynamics, stability, maneuverability, cargo capacity, and more. These design elements ensure that canoes are versatile vessels suitable for a wide range of water activities and conditions, from calm lakes to challenging whitewater rapids.
Why Are Canoes Red?
Visibility: Red is a highly visible color, making it easier to spot canoes on the water, particularly in low-light conditions or when they are situated against a natural backdrop. This visibility enhances safety, as it helps other boaters and watercraft operators see canoes from a distance and avoid collisions.
Tradition: Over time, red has become a traditional and recognizable color. This tradition may have been influenced by the use of red paint or pigments available to early canoe builders.
UV Resistance: Red paint or gelcoat used on canoes often contains UV-resistant properties. This is essential to protect the canoe's materials from the damaging effects of prolonged sun exposure, which can cause fading, deterioration, and weakening of the hull.
Reflecting Heat: Red is known for reflecting heat to a certain extent. While it may not provide the same level of heat reflection as lighter colors, it can still help keep the canoe's surface temperature relatively cooler in hot weather, which can be more comfortable for paddlers.
Personal Preference: Ultimately, the choice of canoe color can also be a matter of personal preference for manufacturers and customers. While red is popular for its visibility and tradition, they come in a wide range of colors to suit individual tastes.
It's important to note that while red is a common color for canoes, it's not the only option available. They come in various colors and designs, allowing paddlers to choose the one that best suits their style and preferences.