Baking Bread during the quarantine has become the surprise the hit of the times. While you are home, now is the perfect time to get your very own Sourdough Starter going.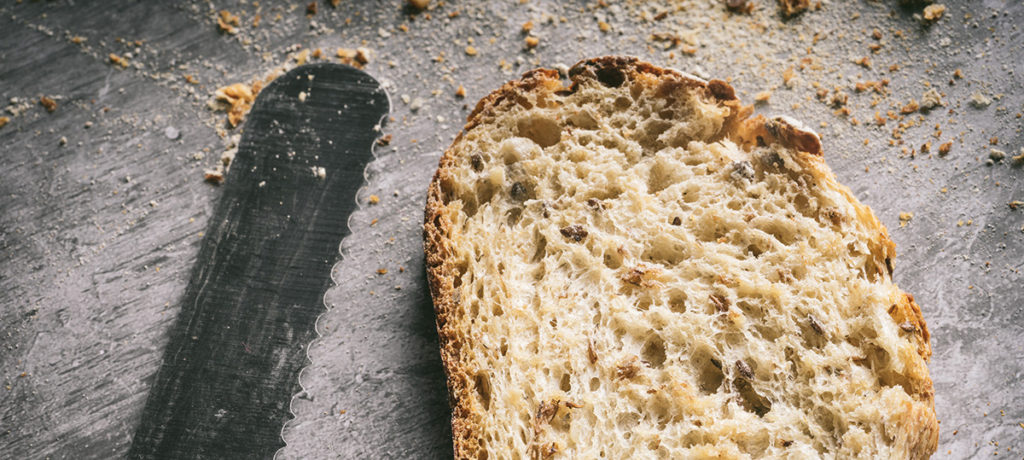 Ingredients:
To start your starter—and for each subsequent feeding—you will need:
20 grams rye flour or whole wheat flour (about 2 1/4 teaspoons)
20 grams white flour (about 2 1/4 teaspoons)
40 grams room temperature or warm water (about 3 scant tablespoons)
Instructions:
Combine flour and water in a glass jar or bowl. Use a utensil or your fingers. The starter will have the consistency of thick pancake batter. Cover with a cloth, a plate or lid. Set in a warm but not hot spot.
Stir daily several times when you think of it.
After a few days to a week, you will likely see bubbling. When you also begins to smell sour, fruity or even like feet, begin to feed your starter daily.
Transfer about 80 percent of your starter to a clean glass jar or dish. Put this unfed starter aside. Put it out of your mind. This is the discarded starter. Store it in the refrigerator and bake something with it later, such as pancakes, waffles or crackers. Do not feed this starter. Let it go…
In the dish that you started your sourdough in, you now have a tablespoon of starter remaining. Add to this fresh flour and water – 40 grams of each. Stir, cover with a cloth or lid and set aside.
Continue to feed your starter daily and described in the previous two steps—remove most of the starter, add that to the discard pile in the refrigerator and feed the remaining tablespoon of starter fresh flour and water—40 grams of each.
After about five days to a week of feeding your starter regularly (daily or even twice a day), it should double in size within about four to six hours of feeding before slowly falling back down. Congratulations, your virile starter can now bake bread. Think of a cute name.
If you want to take a break from daily feedings once your starter is established, store your mature starter in the refrigerator and remove it about once a week to feed it. Let it sit for a couple of hours after feeding before returning it the refrigerator.
Notes:
* If you can't find rye or whole-wheat flour due to hoarding/shortages, use 40 grams of all-purpose flour. The starter will work but you may want to feed it twice a day as it can go through all-purpose flour faster than whole grains.