Introduction to Bushcraft and Survival
Have you ever wondered how our ancestors managed to live and thrive in the great outdoors, long before the comforts of modern technology? The art of bushcraft might just be the answer to that question. In this article, we will explore the world of bushcraft, its origins, the skills and tools involved, and how it differs from survival training. Whether your are a day hiker or overlander, you are bound to learn something new from bushcrafting.
So why this subject? As a kid of the 80's I've been enamored with living outdoors and survival situations ever since the movie Red Dawn came out. I also grew up in a town similar in size to the fictional town of Calumet, Colorado with the mountains very near by. Spending time outdoors just came with the territory.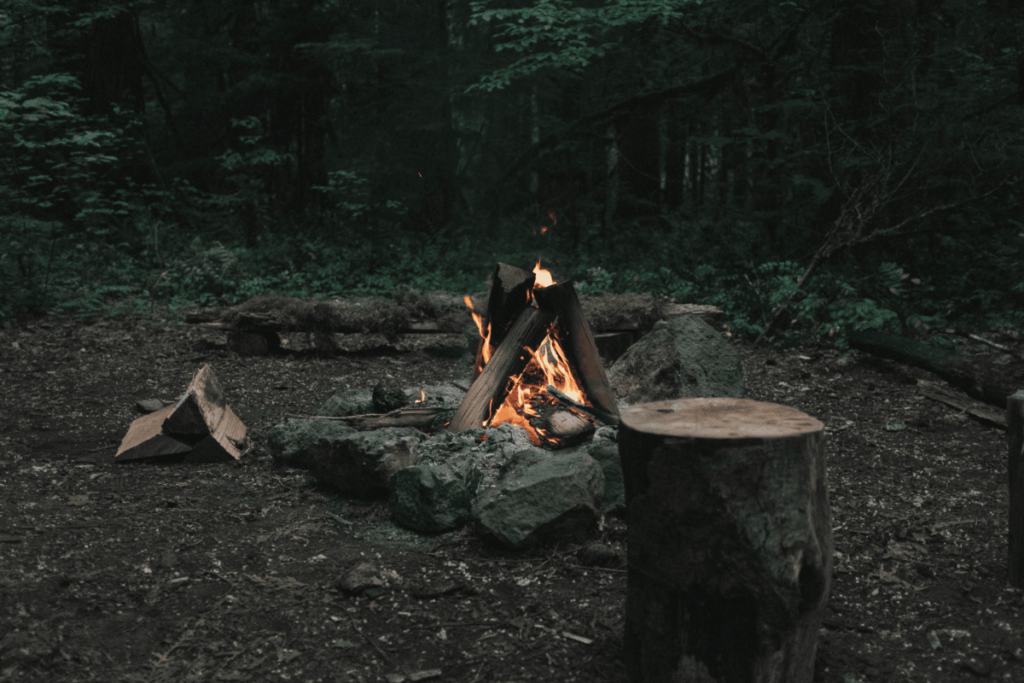 The Origins of Bushcraft
Historical Context
Bushcraft is a term that originates from the Australian and South African regions, where "bush" refers to the wild and untamed wilderness. In its essence, bushcraft is the practice of living in harmony with nature using traditional skills, tools, and techniques. These skills have been passed down through generations, from indigenous cultures to modern enthusiasts, ensuring a connection to our past and a respect for the natural world.
Modern Bushcraft Movement
The modern bushcraft movement can be traced back to the teachings of wilderness experts like Mors Kochanski, Tom Brown Jr., and Ray Mears. These figures helped popularize bushcraft by teaching courses, writing books, and hosting television programs, inspiring a new generation of outdoor enthusiasts to embrace the art of living in the wild.
The Essentials of Bushcraft
Tools and Equipment
Bushcraft relies on a small set of versatile tools, such as a fixed-blade knife, a folding saw, and an axe or hatchet. These tools are used for various tasks, including carving, chopping, and building shelters. A well-equipped bushcrafter may also carry items like a ferrocerium rod for fire-starting, a pot or kettle for cooking, and a tarp for shelter.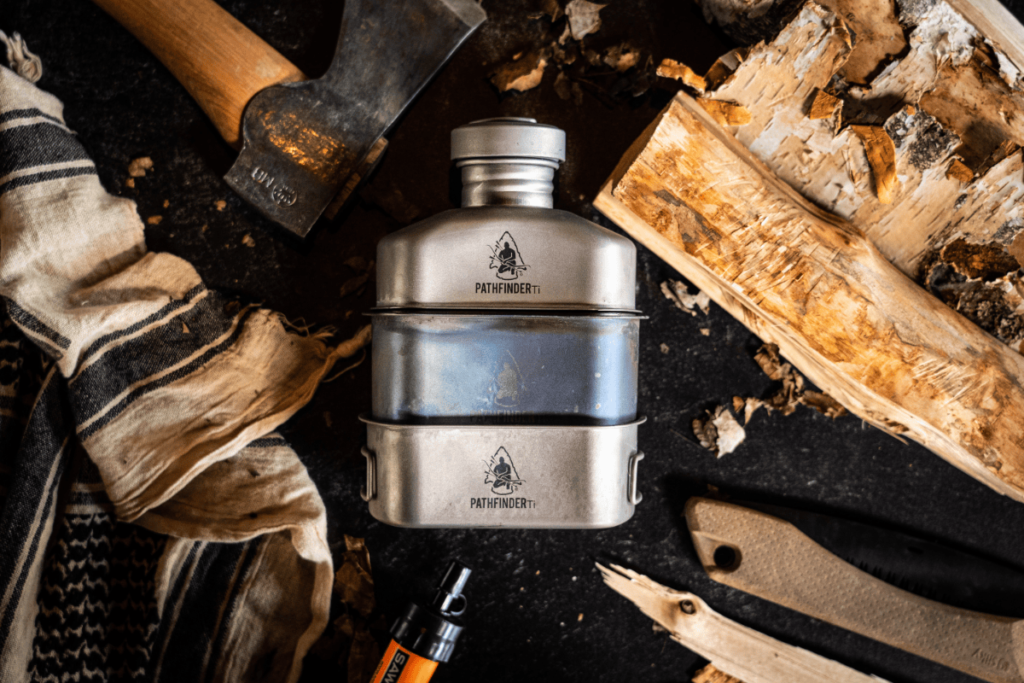 Skills and Knowledge
A successful bushcrafter needs a wide range of skills, including fire-making, shelter-building, navigation, and plant identification. Additionally, bushcraft involves knowledge of knots, woodworking, trapping, and foraging, among other things. The goal is to thrive in nature, utilizing available resources responsibly and sustainably.
If you'd like to learn more about the skills of bushcrafting. I highly recommend Bushcraft 101: A Field Guide to the Art of Wilderness Survival by Dave Canterbury which was around $12 at the time of publication. Best of all, if you are a Kindle Unlimited subscriber, you can get this book for free on your Kindle device.
Bushcraft vs. Survival
Purpose and Approach
While bushcraft and survival share many similarities, they differ in their overall purpose and approach. Bushcraft is a lifestyle and a practice rooted in the enjoyment and appreciation of the natural world, with the aim of living harmoniously and sustainably in nature. Survival, on the other hand, focuses on overcoming emergency situations and returning to safety as quickly as possible. Survival skills are crucial in life-threatening circumstances, while bushcraft skills are employed to enhance outdoor experiences and foster a deeper connection with nature.
Techniques and Strategies
Bushcraft techniques emphasize long-term sustainability and self-reliance, often employing traditional methods and natural materials. For example, a bushcrafter might build a shelter using branches, leaves, and vines or create a fire using a bow drill. Survival techniques, in contrast, prioritize short-term solutions and rapid decision-making. A survivalist might opt for a simple lean-to shelter or use a lighter or matches to start a fire in an emergency.
The Benefits of Bushcraft
Personal Growth
Bushcraft challenges individuals to learn new skills, solve problems creatively, and adapt to their environment. By practicing bushcraft, people can develop self-confidence, resilience, and patience, which can benefit them in other areas of their lives.
Connection to Nature
Bushcraft fosters a deep appreciation for nature, as individuals learn to work with the environment instead of against it. By honing their skills and understanding of the natural world, bushcrafters form a connection with the outdoors that promotes respect, conservation, and sustainable practices.
Learning Bushcraft
Formal Training
There are numerous schools and courses available for those interested in learning bushcraft. These programs range from beginner to advanced levels, covering various aspects of the discipline. Instructors with years of experience can provide valuable guidance and teach practical skills in a safe, controlled environment.
Self-Learning
For those who prefer self-study, there are countless resources available, including books, online forums, and video tutorials. Aspiring bushcrafters can practice skills in their backyard or nearby natural areas, always ensuring they follow local regulations and guidelines. It's essential to start with the basics and gradually progress to more advanced techniques, while continuously prioritizing safety.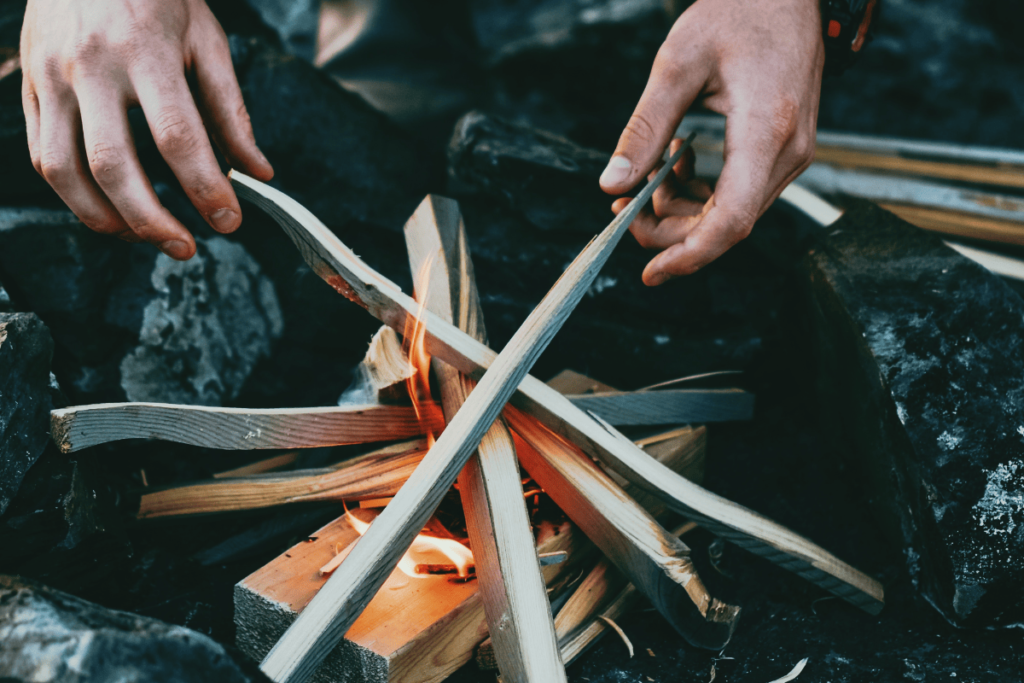 Bushcraft Safety and Ethics
Merging Bushcraft with Leave No Trace Principles
Responsible bushcrafters emphasize minimizing their impact on the environment and promoting sustainable practices. Here are some tips for combining bushcraft with Leave No Trace principles:
Plan Ahead and Prepare: Research the area where you plan to practice bushcraft, familiarize yourself with local regulations, and ensure you have the necessary skills and equipment for your activities.
Travel and Camp on Durable Surfaces: Stick to established trails and campsites when possible. In more remote areas, camp at least 200 feet away from lakes and streams to protect water sources.
Dispose of Waste Properly: Pack out all trash, leftover food, and litter. If you need to wash dishes or yourself, use biodegradable soap and do so at least 200 feet away from water sources.
Leave What You Find: Do not disturb historical, cultural, or natural artifacts, and avoid damaging living trees or plants when practicing bushcraft skills. Use fallen branches or deadwood for carving or firewood instead.
Minimize Campfire Impact: Use established fire rings or fire pans when available. If you must build a fire in a more remote area, consider using a fire mound or a small twig fire, and always make sure to extinguish the fire completely before leaving.
Respect Wildlife: Observe animals from a distance, and never feed them. Store your food and trash securely to avoid attracting wildlife.
Be Considerate of Other Visitors: Keep noise levels down, respect other visitors' privacy, and follow the rules of the area you are visiting.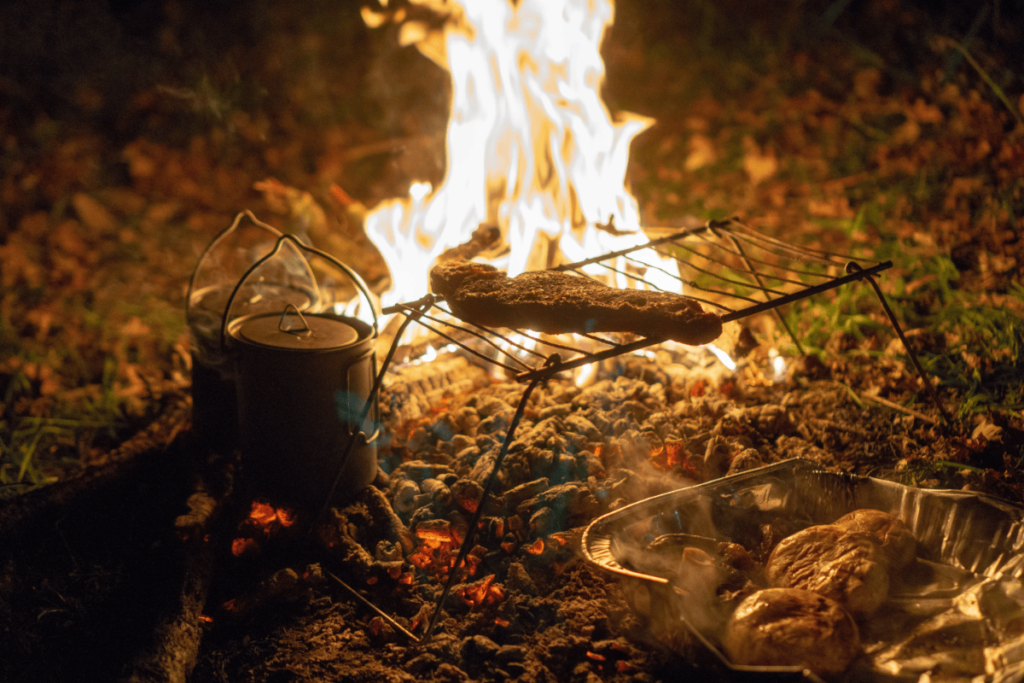 Responsible Foraging and Hunting
Responsible bushcraft means obtaining food and materials in a sustainable manner. Foraging and hunting should be done with respect for the ecosystem, taking only what is needed and ensuring the long-term health of the environment.
Top Bushcraft YouTube Channels
Learn from the Experts in Outdoor Living and Wilderness Skills, here are some links to popular YouTube channels about bushcrafting and showcasing various skills, techniques, and outdoor adventures.
Final Thoughts
Bushcraft is a rich and rewarding practice that enables individuals to develop a deep connection with nature while learning valuable skills. While sharing similarities with survival training, bushcraft is a lifestyle that emphasizes sustainability, self-reliance, and harmony with the natural world. By learning and practicing bushcraft, people can experience personal growth, foster respect for the environment, and carry on the knowledge and traditions of our ancestors.
Frequently Asked Questions – FAQs
Is bushcraft only for experienced outdoorspeople?
No, bushcraft can be practiced by anyone with an interest in the outdoors, regardless of their experience level. It's essential to start with basic skills and gradually progress, always prioritizing safety and following local regulations. It is even possible to practice many bushcrafting skills in your own backyard (follow local laws and regulations).
Can I practice bushcraft in my local park or forest?
Before practicing bushcraft in any area, be sure to check local regulations and guidelines. Some activities, such as building fires or constructing shelters, may not be permitted in certain areas.
Are bushcraft and survival the same thing?
While they share similarities, bushcraft and survival are distinct practices. Bushcraft is a lifestyle focused on living harmoniously with nature, while survival training emphasizes overcoming emergency situations and returning to safety.
What are some essential bushcraft tools?
Some key bushcraft tools include a fixed-blade knife, a folding saw, an axe or hatchet, a ferrocerium rod for fire-starting, and a tarp for shelter. The tools used may vary depending on individual preferences and the specific tasks being performed.
How can I learn bushcraft skills?
There are several ways to learn bushcraft skills, including formal training through schools or courses, self-learning using books, online forums, and video tutorials, and practicing in your backyard or nearby natural areas. Be sure to follow local regulations and prioritize safety while learning new skills.