Victorinox Evolution 14 Swiss Army Pocket Knife
If you're looking for a reliable and versatile pocket knife, the Victorinox Evolution 14 Swiss Army Pocket Knife might just be the perfect tool for you. Made by one of the most reputable knife manufacturers in the world, this pocket knife has everything you need to tackle any cutting or slicing task, whether it's for everyday carry (EDC) or outdoor adventures.
Victorinox Swiss Army Evolution 14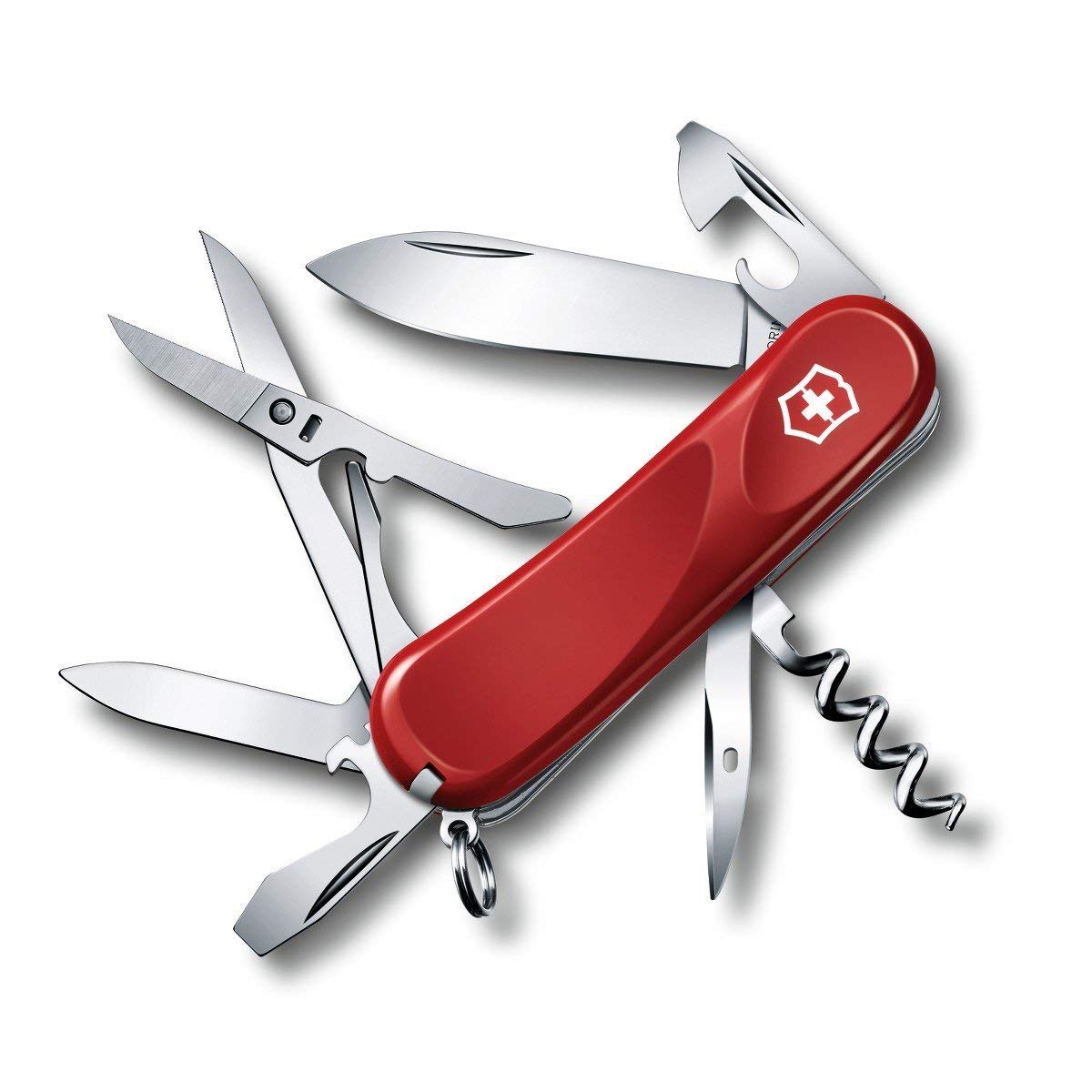 Pocket Knife / EDC Knife
2.5″ blade
nail file with nail cleaner
can opener
small screwdriver
tweezers
toothpick
In this article, we'll take a closer look at the Victorinox Evolution 14 Swiss Army Pocket Knife and its key features, as well as its advantages over other pocket knives in the market. We'll also provide you with some tips on how to use and maintain this knife, and answer some frequently asked questions about it. By the end of this article, you'll have a better understanding of why this knife is a great investment for anyone who needs a reliable EDC tool.
Key Features of the Victorinox Evolution 14 Swiss Army Pocket Knife
Blade Material: This knife features a 2.5-inch stainless steel blade that is durable and resistant to corrosion. The blade is also easy to sharpen and maintain, making it ideal for everyday use.
Ergonomic Design: This pocket knife has a comfortable and ergonomic handle that fits well in the hand, making it easy to grip and control. The handle is made of nylon, which is lightweight and durable, and features a textured surface that provides a non-slip grip.
14 Functions: This knife is equipped with 14 different functions, including a large blade, a small blade, a can opener, a bottle opener, a wire stripper, a reamer, a Phillips screwdriver, a toothpick, tweezers, scissors, a multi-purpose hook, a wood saw, a nail file, and a key ring. With so many functions, this pocket knife can handle almost any task you throw at it.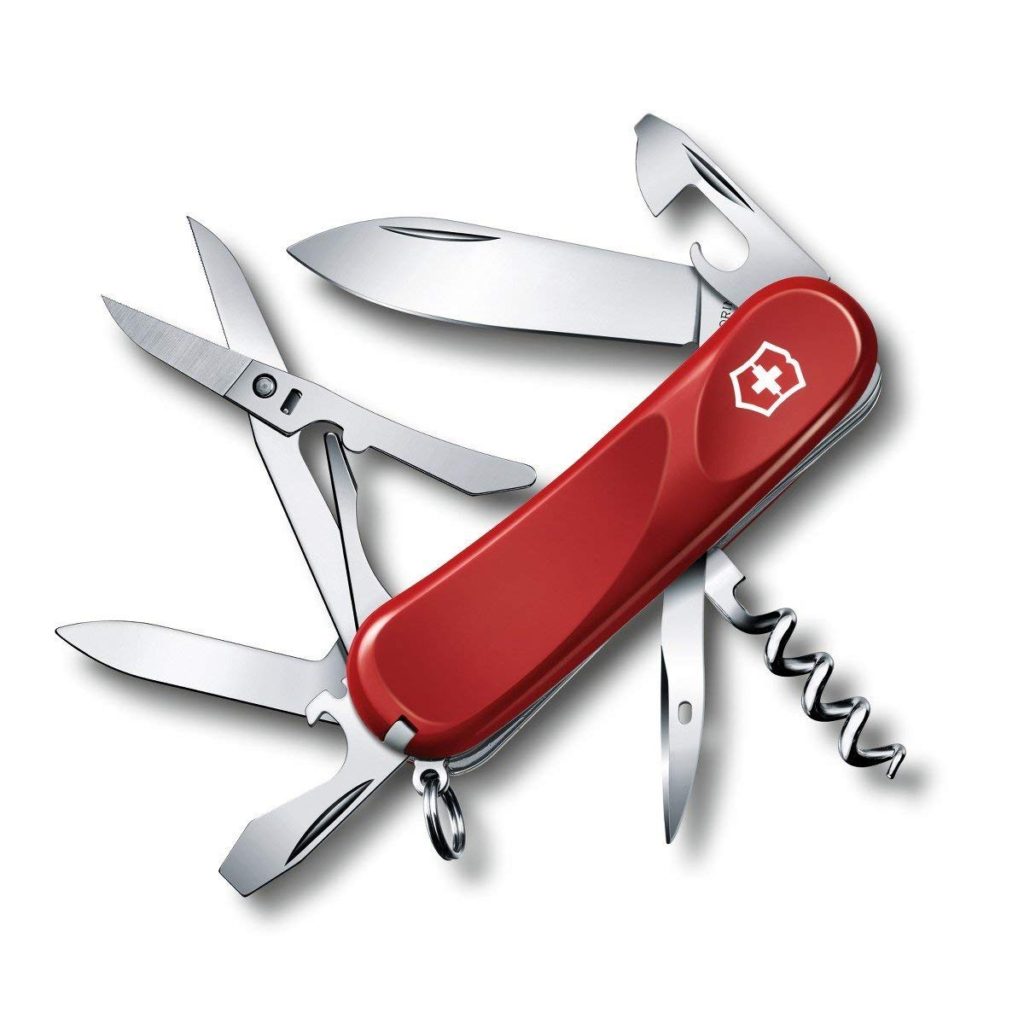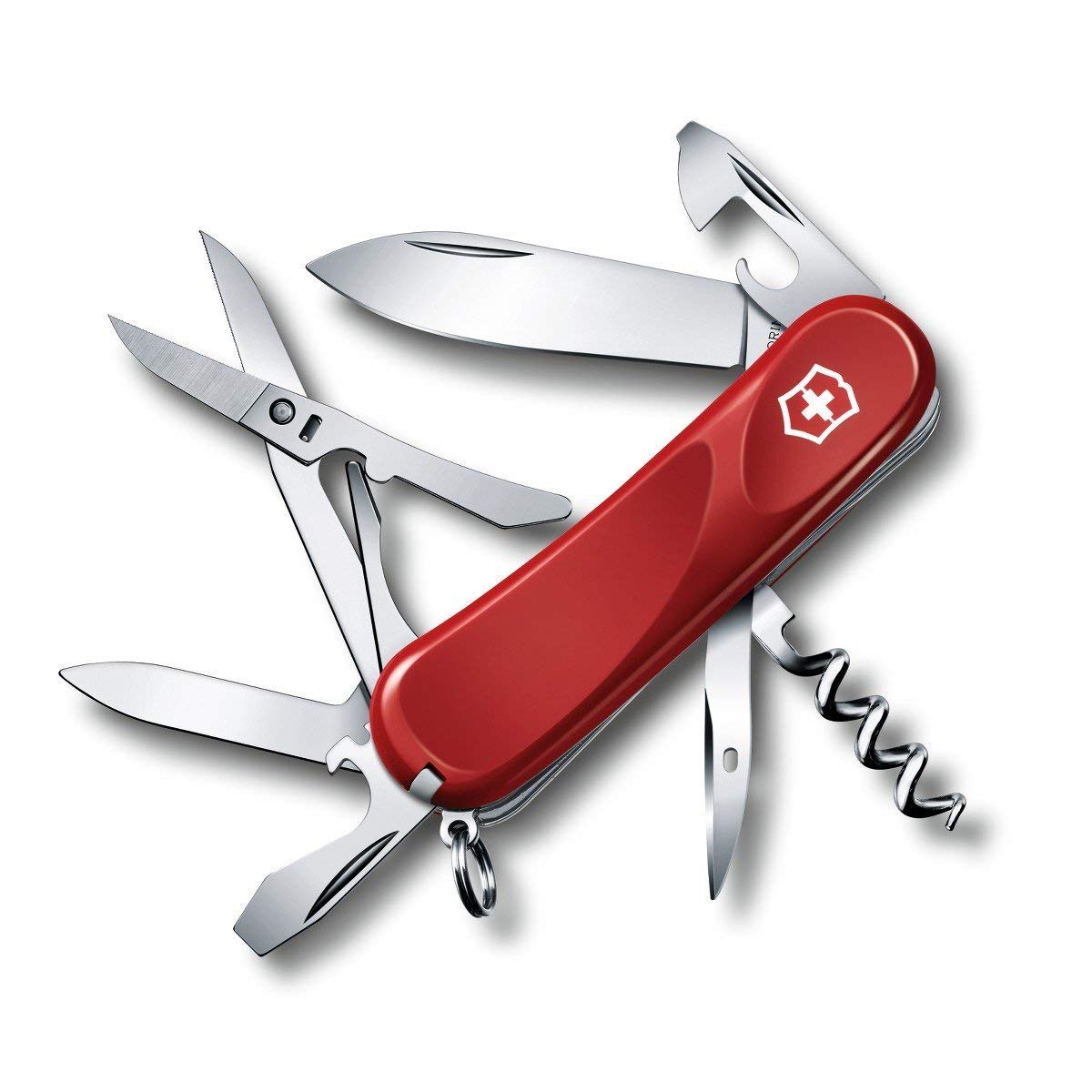 Advantages of this Knife
Versatility: This knife is incredibly versatile, thanks to its 14 different functions. Whether you need to open a can, cut a piece of rope, or file your nails, this pocket knife has you covered.
Durability: Victorinox is known for producing high-quality knives that are built to last, and this knife is no exception. With its stainless steel blade and nylon handle, this knife can withstand the rigors of everyday use and even some outdoor activities.
Ease of Use: This pocket knife is very easy to use, thanks to its ergonomic handle and simple but effective design. Whether you're a seasoned knife user or a beginner, you'll have no trouble using this tool to its full potential.
Tips for Using and Maintaining a Pocket Knife
To ensure that your knife stays in top condition, here are some tips on how to use and maintain it:
Always use the appropriate blade for the task at hand.
Keep the blade clean and dry after use to prevent rust and corrosion.
Lubricate the blade periodically with a light oil or lubricant to keep it moving smoothly.
Sharpen the blade regularly using a sharpening stone or other sharpening tool.
Store the pocket knife in a dry and safe place, away from moisture and extreme temperatures.
Frequently Asked Questions (FAQs)
What is the size and weight of the Victorinox Evolution 14?
The knife measures 3.3 inches when closed and weighs around 2.5 ounces, making it compact and lightweight enough to fit in your pocket or attach to your keychain.
Is the Victorinox Evolution 14 TSA-compliant?
Yes, the knife is TSA-compliant as long as the blade is less than 2.36 inches in length. The blade of the Victorinox Evolution 14 Swiss Army Pocket Knife is 2.5 inches long, so you'll need to check it in your luggage if you're traveling by air.
Can this knife be sharpened?
Yes, the knife's stainless steel blade can be sharpened using a sharpening stone or other sharpening tool. It's important to sharpen the blade regularly to maintain its cutting performance.
Is this knife waterproof?
While the knife is not completely waterproof, it is water-resistant to a certain extent. The nylon handle and stainless steel blade are both resistant to rust and corrosion, so you don't have to worry about water damage if you accidentally get the knife wet.
What is the warranty on the Victorinox Knives?
The knife comes with a lifetime warranty, which covers any defects in materials or workmanship. If you experience any issues with your knife, you can contact Victorinox's customer service team for assistance.