Finding Morel Mushrooms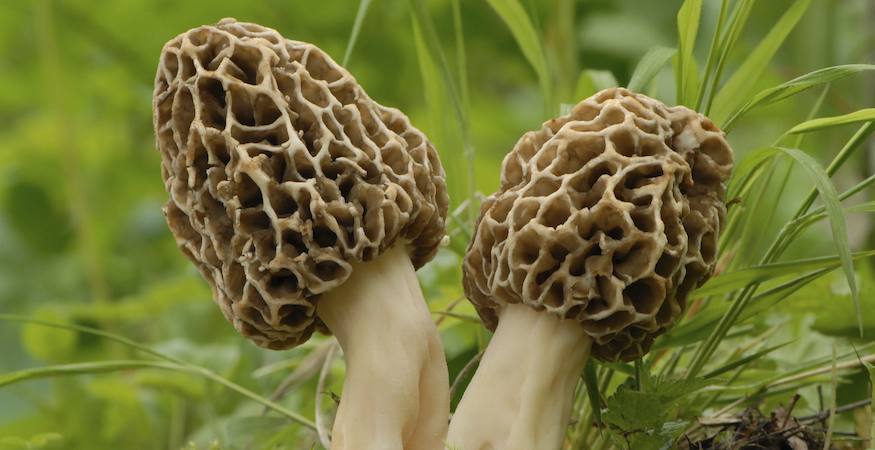 Morel mushrooms are a highly prized delicacy among foodies and foragers alike. These fungi are known for their meaty texture, nutty flavor, and unique appearance. Morels are also considered to be one of the most difficult mushrooms to find, which adds to their allure. If you're wondering where to find morel mushrooms near me, then you've come to the right place. In this article, I'll discuss the best places to find morels, tips on how to identify them, and answer some frequently asked questions.
Before you start hunting for morels, it's important to understand the different types of morel mushrooms and their habitats. Morel mushrooms are a type of edible fungus that grows in the springtime. There are three main types of morel mushrooms: black morels, yellow morels, and half-free morels. Black morels are the most common and can be found in most parts of North America. Yellow morels are rarer and are found in the southern parts of the United States. Half-free morels are the least common and are typically found in the western parts of the United States.
Where to Find Morel Mushrooms Near Me
Forests and Woodlands: Morels are often found in areas with moist soil, such as forests and woodlands. Look for areas with lots of fallen trees, decaying leaves, and other organic matter.
Parks and Trails: Morels can also be found in parks and along hiking trails. Check areas with lots of underbrush and shaded spots.
Orchards and Vineyards: Morels have been known to grow near fruit trees and grapevines. Look for orchards and vineyards in your area to try your luck.
Burned Areas: Morels are known to thrive in areas that have been burned by forest fires. If you live in an area that has recently experienced a wildfire, keep an eye out for morels in the months following the fire.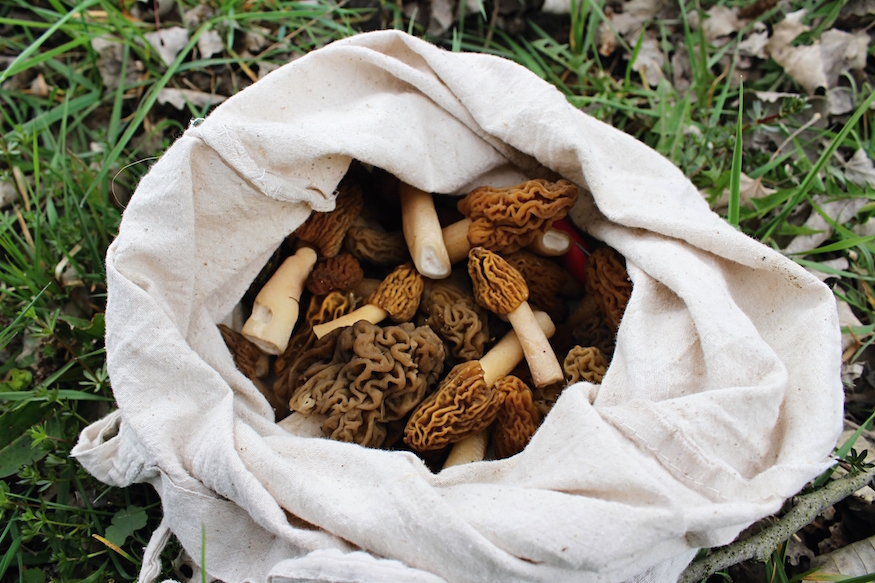 Tips on How to Identify Morel Mushrooms
Morels have a distinctive honeycomb-like cap that is pale to dark brown in color.
The stem of the morel is hollow and attached to the cap at the bottom.
The cap of the morel is attached to the stem, rather than being free like some other mushroom varieties.
Morels can range in size from just a few centimeters to over 30 centimeters in length.
Foraging Tips and Tricks
Go mushroom hunting after a rain:
Morel mushrooms tend to grow after a rain, so try to plan your hunting trips accordingly.
Look for the right habitat:
Morels prefer certain types of environments. Look for areas with moist soil, hardwood and softwood trees, and dead or decaying trees.
Be patient:
Morel mushroom hunting can be a waiting game. Don't get discouraged if you don't find any mushrooms right away.
Use a mushroom knife:
A mushroom knife can be handy for cutting the mushrooms at the base of the stem without damaging the surrounding area.
Check your local regulations:
Some areas may have restrictions on foraging for wild mushrooms, so be sure to check your local regulations before heading out.
You might also be interested in James Phares' book "Morel Support: A Beginners Guide To Harvesting, Preserving And Cooking Morel Mushrooms"
Michael E. Phillips also has a well reviewed book "Morel Mushrooms: Best-Kept Secrets Revealed"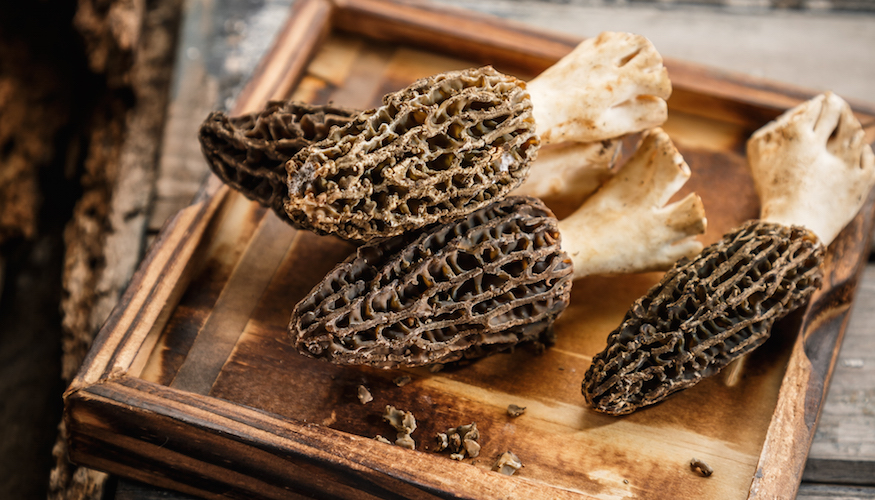 Frequently Asked Questions
When is the best time to look for morel mushrooms?
In the United States, Morels typically appear in the spring, usually in late March or early April, depending on your location and climate.
Are morel mushrooms safe to eat?
Yes, morels are safe to eat, but it's important to properly identify them before consuming. Some varieties of mushrooms can be toxic, so it's best to err on the side of caution and only consume mushrooms that you're confident are safe. One of my favorite dishes is making a morel sauce to use with my grilled meatballs.
Can I grow morel mushrooms at home?
Morels are notoriously difficult to cultivate, but it is possible to grow them at home using spores and a specific set of growing conditions. However, this is a complex and time-consuming process, so it's not recommended for beginners. Watch the following video an example of the complexity of growing morels at home.
How to grow Morel Mushrooms at Home
Final Thoughts on Morels
Foraging for morels can be a fun and rewarding activity for those who enjoy spending time outdoors and trying new foods. By knowing where to look and how to identify morels, you'll increase your chances of finding these elusive fungi. Just remember to always practice caution and only consume mushrooms that you're confident are safe to eat. Happy hunting!